As we continue down our path of sustainability, we've dedicated ourselves to finding the best eco-friendly solutions for all aspects of our company. This includes everything from back-of-house operations to front-of-house details, and–of course–all things food and beverage! One step we are most proud of is eliminating as much one-use plastic as possible from our beverage program. This includes offering reusable cups, using compostable straws and skewers, designing refillable water stations, and switching from plastic bottles to aluminum cans. Upgrading to aluminum cans for soda was easy…and so was upgrading to aluminum water cans once we partnered with Open Water.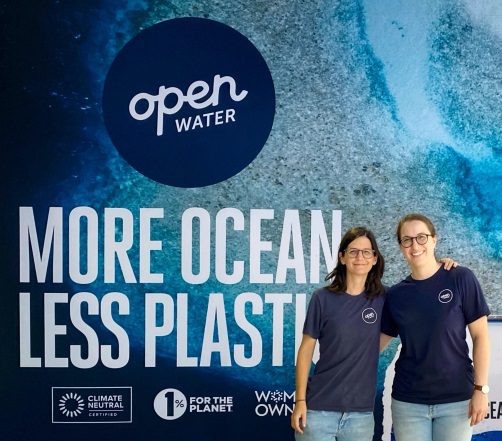 Open Water's mission is to fight ocean plastic pollution by eliminating one billion plastic bottles over the next five years. In addition to being Women Owned, Minority Owned, and LGBT inclusive, Open Water has numerous superlatives that align with our sustainability goals at Preti:

Plastic drink bottles and their plastic caps are the number one and number two top items found in beach clean ups. In fact, 91% of plastics never make it to the recycling bin and mostly end up in oceans and landfills. A portion Open Water sales is donated to their ocean clean up projects, which perfectly compliments our company's goal to remove 6,000 lbs of plastic pollution this year!
But Open Water isn't just committed to protecting our oceans; they're at the forefront of offsetting environmental emissions as a whole. Their innovative and thoughtful packaging, production, distribution is 100% carbon neutral. They also champion infinite recycling, as aluminum–unlike plastic or cartons–can go right back into producing another identical bottle. Plus they are BPA-free, meaning they can be safely refilled, which makes Open Water ideal for all-day events and grab-and-go stations.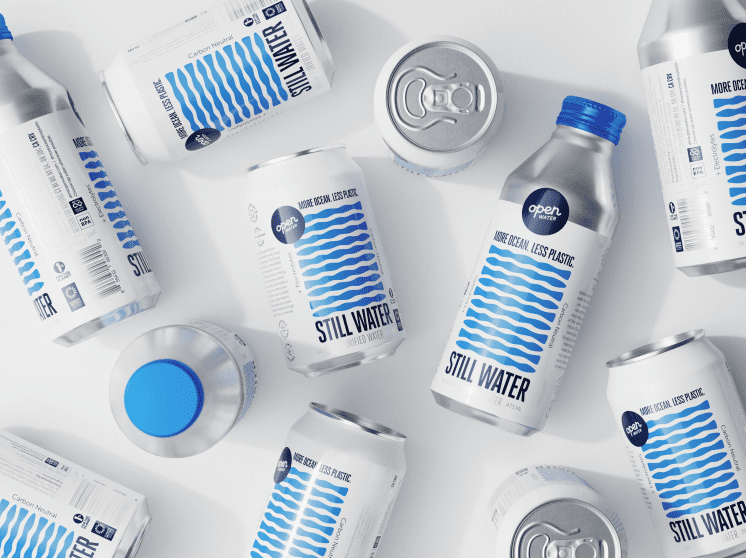 One more thing we love about Open Water: the taste! Open Water goes through a multi-step purification and remineralization process that creates a deliciously crisp and smooth experience. Each can is packed with natural electrolytes and has a neutral pH to match the healthy pH of your body. The sleek cans are available in both still and sparkling and are a first of their kind.