Tomorrow we celebrate Earth Day. Since 1970, April 22nd has been observed in the US to inspire and involve people in tackling climate change. It didn't take long for this idealism to take root and plant the seed for a better tomorrow. Unfortunately, though, one day of attention is not enough to confront the challenges our planet faces today. That's why at Thomas Preti Events to Savor we make it a daily decision to celebrate Earth Day with the steps we take to be a sustainable caterer.
A year ago, we made our Plastic Pledge to become New York City's first plastic neutral-catering facility. Today, we are so proud to have achieved this goal with our official CleanHub Plastic-Neutral Certification! CleanHub is, "the first plastic credit system verified by industry leaders in auditing environmental impact TÜV SÜD, bringing a new level of transparency and rigor to the plastic credit market" (cleanhub.com).
We have been working with CleanHub to slash our company's plastic usage and measure our remaining footprint at regular intervals. With those calculations, we teamed up with the No Trash Triangle Initiative so that every pound of plastic we consume and recycle is matched with a pound of plastic removed from polluting our oceans.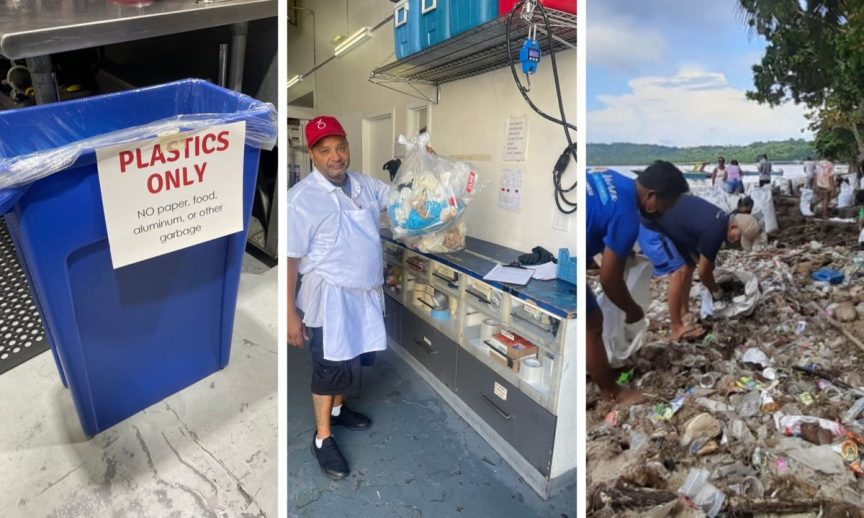 The No Trash Triangle Initiative protects the Coral Triangle, one of the world's most biodiverse marine ecosystems in South East Asia. In addition to constant coastal, river, and beach clean-ups, the No Trash Triangle Initiative educates local communities about the environmental and health impacts of plastic pollution. Sadly, for many of these communities, the No Trash Triangle is the only resource for proper waste management and recycling infrastructure.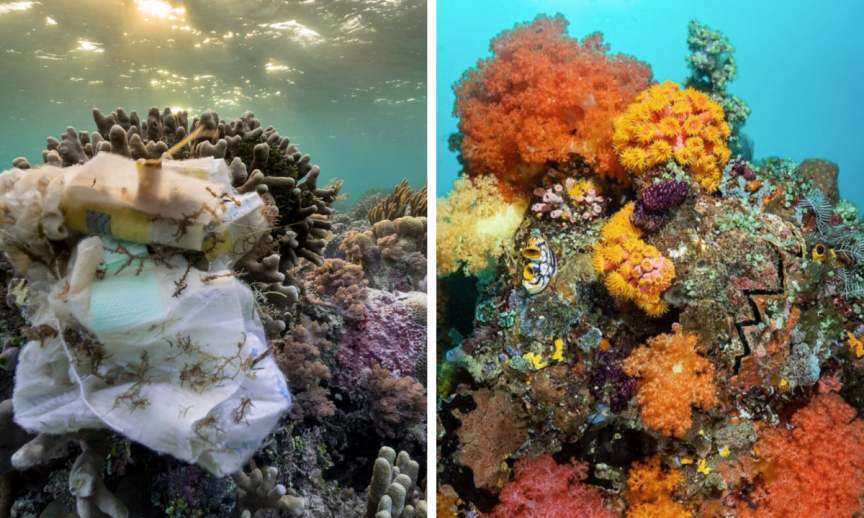 So far in 2023, we have collected over 1,500lbs of plastic pollution, equivalent to about 75,000 plastic bottles! We are well on our way to achieve our goal of removing 6,000lbs of plastic waste and making our Earth a little bit cleaner. We may be local New Yorkers, but our impact is becoming global.