"Everybody's got to serve somebody."
-Bob Dylan
"Somebody's got to serve everybody."
-Thomas Preti
THEIR GRANDMOTHER WOULD BE PROUD
Thomas Preti and Michael Bonizio didn't always run a successful catering company from an elegant townhouse on the east side of Manhattan. They grew up in the Bronx. The two have known each other their whole lives. Long before they were business partners, they were cousins. Their families are from Tuscany and Sicily. They share a grandmother. Needless to say, she knew her way around a kitchen.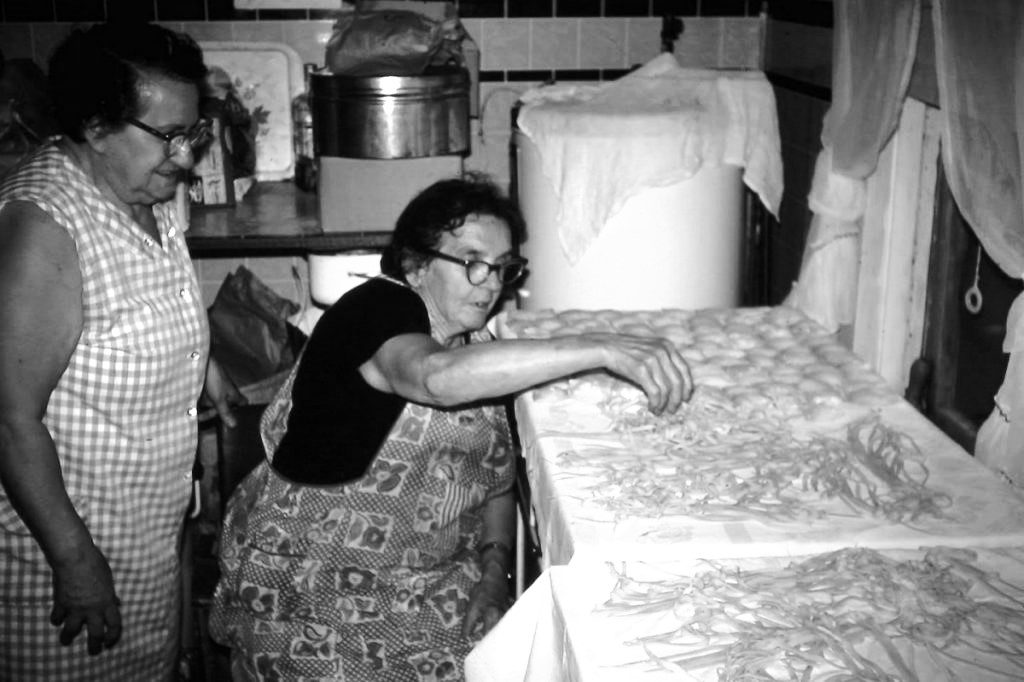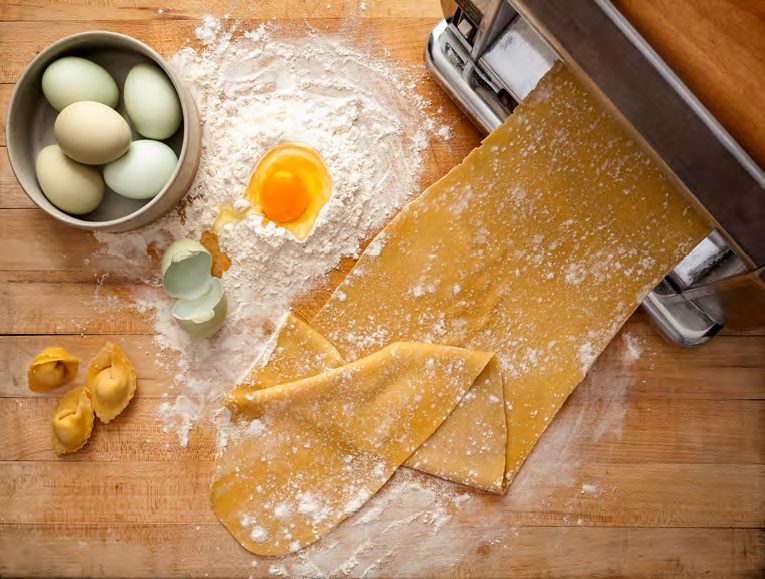 SALT & PEPPER. OIL & VINEGAR. THOMAS & MICHAEL.
Thomas is the creative one. The voluble one. Very much the Chef. The one most likely to greet an old friend with a huge bear hug. Thomas is the one, when asked why he cooks for a living, says, "I like to make people happy." This primal need is the essence of their company.
Michael is the quiet one. The perfectionist. He runs the business of the business. He has a reputation for being thorough and thoughtful. His idea of a nightmare is to promise a perfectly grilled grouper and not deliver a perfectly grilled grouper.
They started the company in 1987. Thomas had left the Bronx and followed his muse up the Hudson to Poughkeepsie, home of the Culinary Institute of America. The CIA is to cooking what West Point is to the Army. When a young chef leaves the CIA, he starts his new life as an intern. Thomas interned at the prestigious Fountainbleau in Miami Beach. From there he came back to New York as the Sous Chef at the Plaza Hotel.
Meanwhile, back in the Bronx, Michael had become a budding entrepreneur. He started and sold several successful companies. But even though he didn't know it at the time, he was acquiring the skills he would need when he and Thomas finally started living their dream. Most chefs with Thomas' resume and talent dream of opening their own restaurants. Not Thomas. He and Michael had a different idea.
Born over a kitchen table in the Bronx.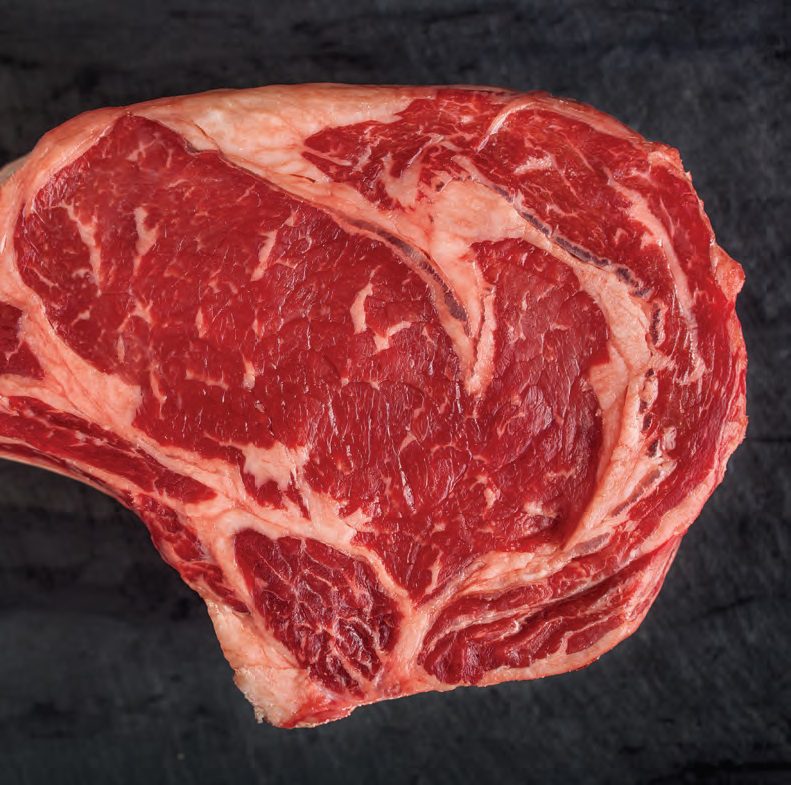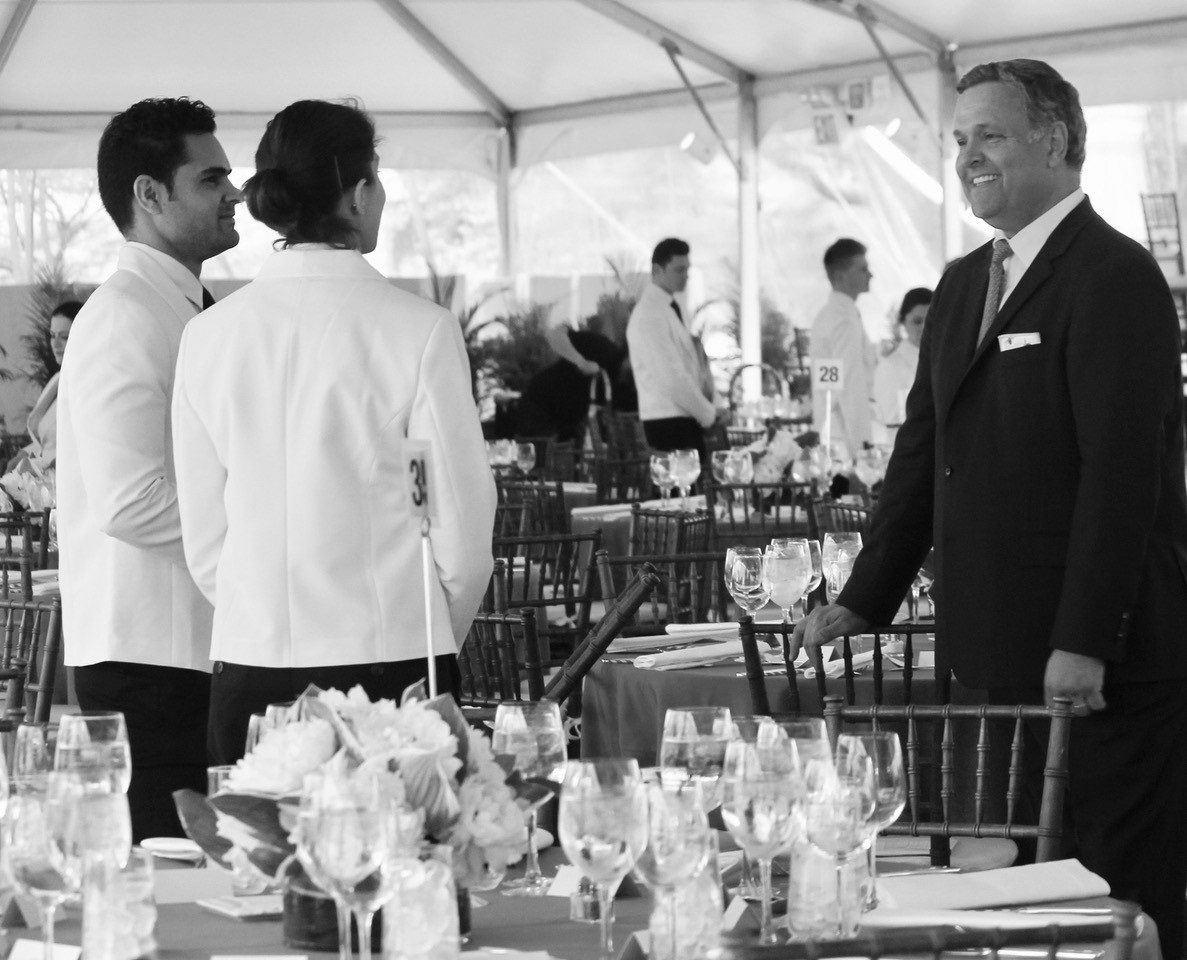 (THE CHERRY ON TOP)
Simple finishing touches can transform basic dishes into something special. After 25 years of producing events with the internationally acclaimed Tentation, Potel & Chabot, France's largest and most prestigious caterer, and directing the events team of New York's Abigail Kirsch Caterers, our Director of Sales & Marketing Carl Hedin has come home where he began his career with Tom, Michael, & Chef Ron in 1992.
The Preti service staff is the envy of the industry. But good luck to any competitor who tries to poach one of them. Many members of Preti's staff have been with the company for over 10 years. They're half well-oiled machine and half tight-knit family. The Preti wait staff may not actually sing, but they definitely know how to make an event sing.
PRETI GOOD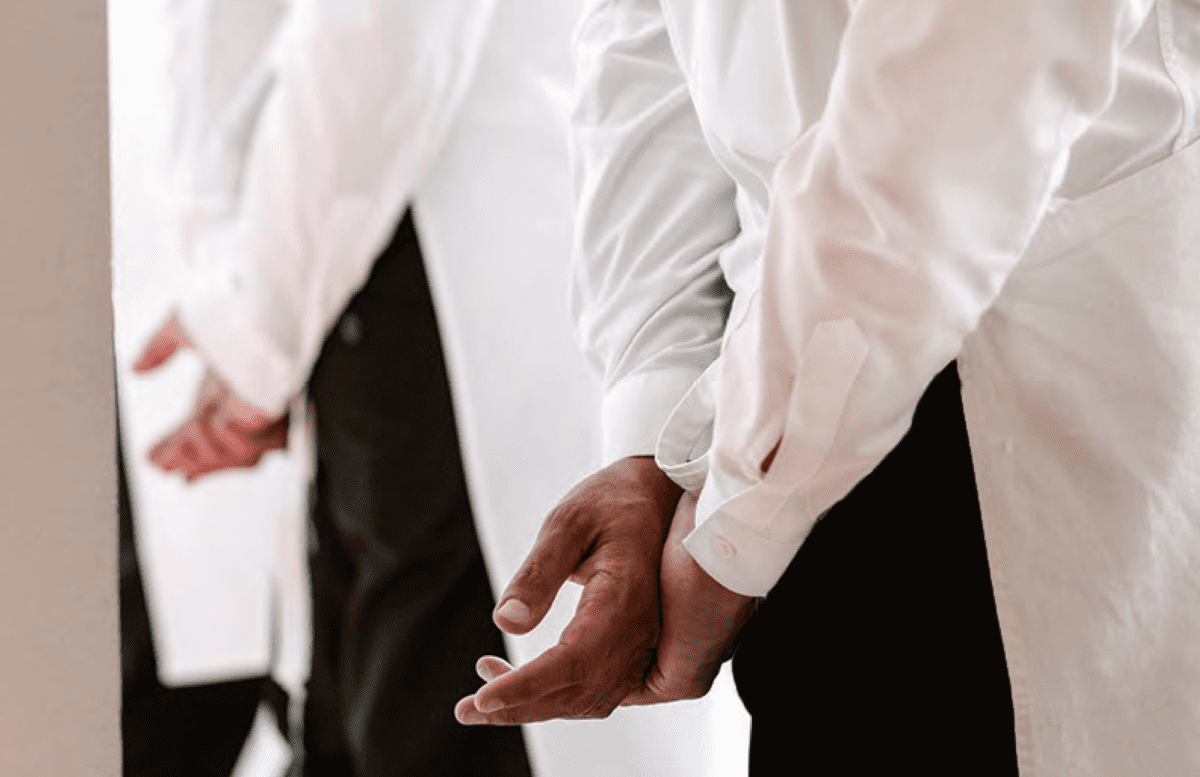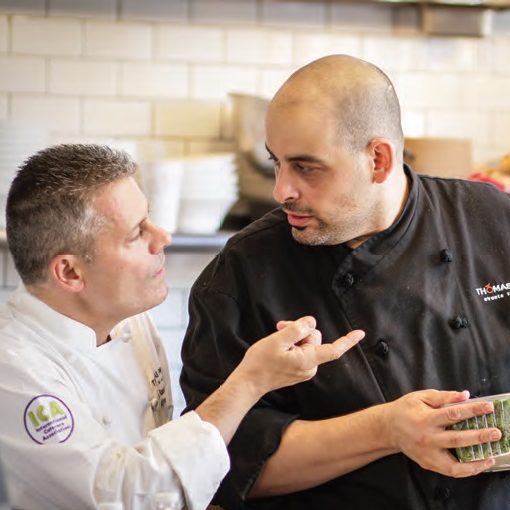 While Thomas is the chef-in-chief, he's not the only outsized talent in the kitchen. Ron Rando (left) holds the title of Executive Chef. "Chef" to everyone, even to Thomas, Ron has been working with Thomas for 30 years. Like Thomas, he's a graduate of the CIA. He apprenticed at the legendary 21 Club in Manhattan and then met Tom when he was hired at the Plaza. The two have worked together ever since.
Peter Bonizio (right) is Michael's brother and holds the title of Culinary Concept Chef. He started in the Preti kitchen, left to attend the CIA, and worked in the Phoenician Resort's five diamond restaurant under Alessandro Stratta. From there, Peter went to Pino Loungo's Coco Pazzo to great reviews. But the prodigal brother eventually came home to Preti.
WALK SOFTLY & CARRY A BIG WHISK.
Executive Pastry Chef Paul Nolan made his way to the Thomas Preti Events family by way of his family home in Ireland. After honing his skills throughout London, including the famous French restaurant, SoHo L`Escargot, Paul landed in New York at prestigious iconic hotels and restaurants such as The Pierre, Le Bernardin, The 21 Club, and The Mandarin Oriental Hotel. His gracious, unflappable disposition paired with his innovative confections have won the hearts and appetites of Thomas Preti clients since 2015.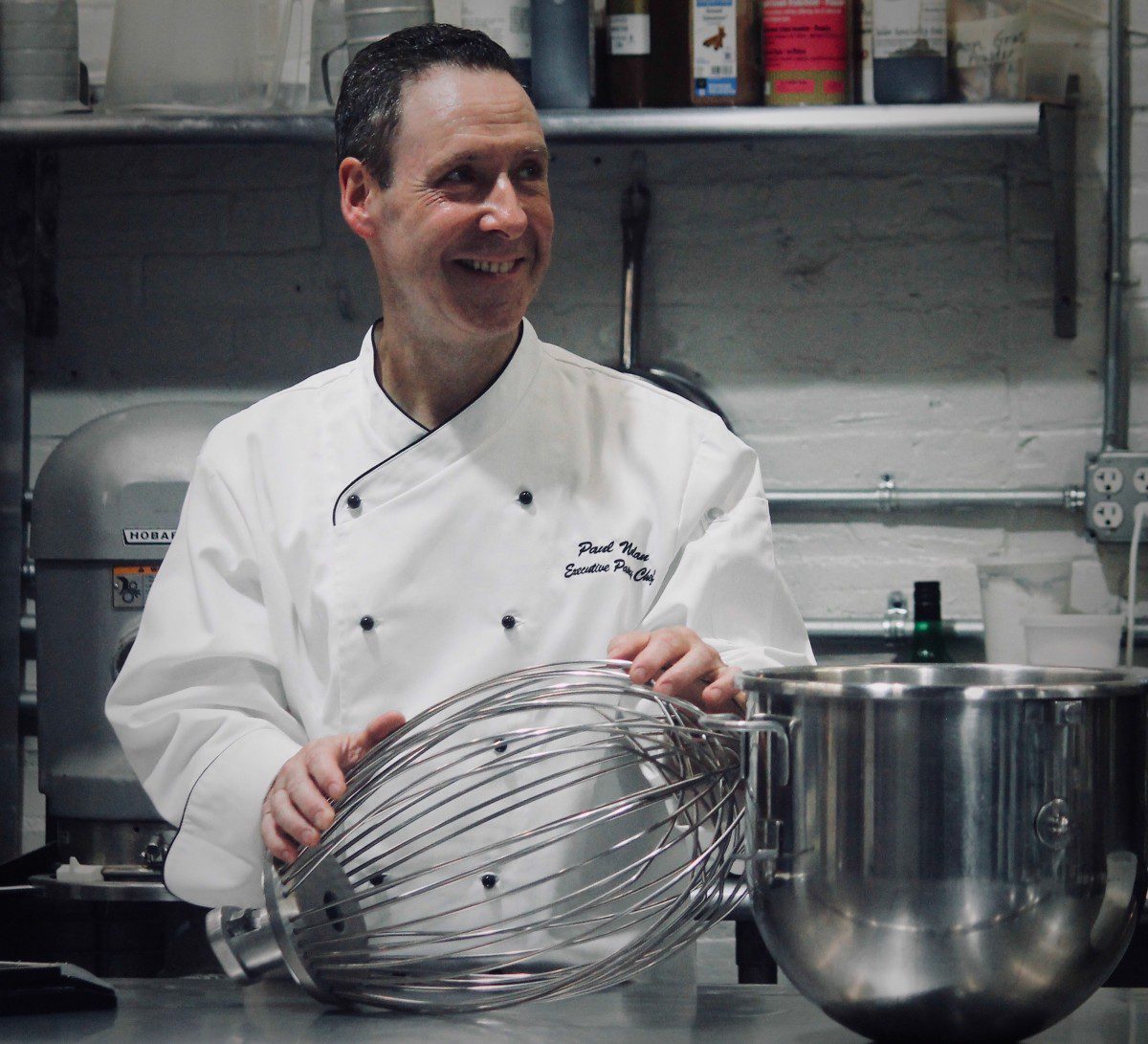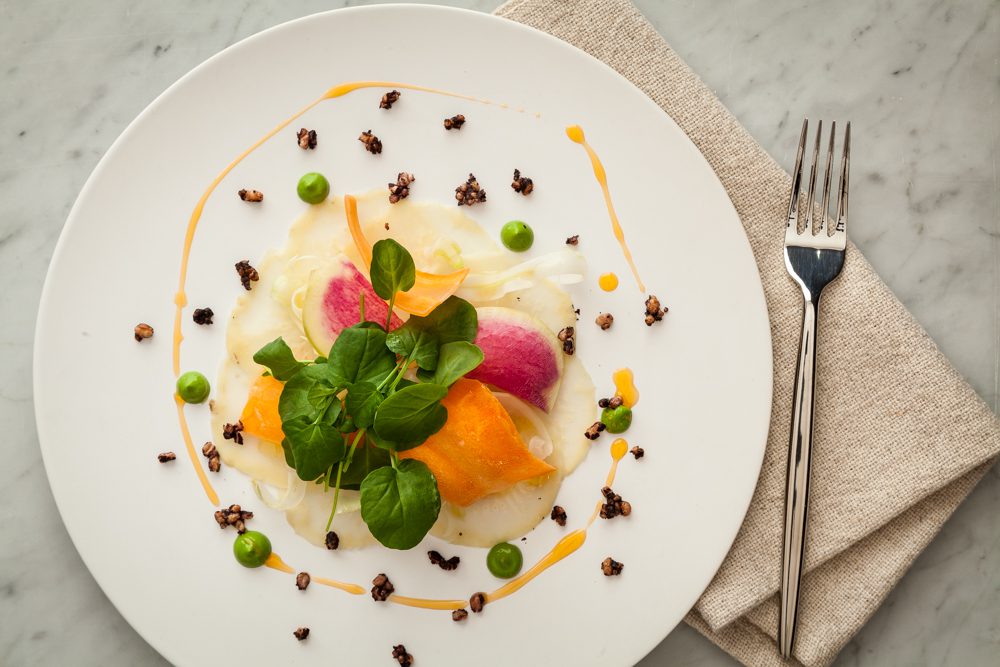 ENOUGH CUISINES TO PLEASE EVERYBODY FROM A ROTARIAN PESCATARIAN TO A VEGAN TUNISIAN.
No request for a regional, national, or ethnic cuisine has ever stumped these chefs. They can also do wonders with the most imaginative gluten-free, vegetarian, or pescatarian requests.
YOU SAY 'TOMATO'. SO DO WE.
From an intimate family celebration to a gala for two thousand of your closest friends, Thomas Preti can handle it. Casual or formal, inside or al fresco, light appetizers or a five-course meal, Thomas Preti has done it. How well? One marker is how many people come back for seconds. And thirds. And fourths. Thomas Preti is built on repeat business. From fundraisers to private events to professional event planners, our Rolodex is full of clients who have been working with Preti for years.