No matter how you slice it, 2022 was a record-breaking year for Thomas Preti Events to Savor. We welcomed new team members, new clients, and new events, all while mixing in a new approach to our business. We challenged ourselves to rethink what being "sustainable" really means; to understand the many ways our company impacts our community and our environment, and bake that awareness into everything we do, one step at a time.
To recognize all the heart and dedication our team has invested in this effort, we'd like to highlight just a few of our proudest accomplishments:
Coming into 2022, our "Green Team" was tasked with reimagining our culinary philosophy to design every new menu item with sustainability at the fore. After 36 years of culinary tradition, that wasn't always easy…
This greener approach led us to introduce hyper-seasonal and plant based menus, featuring ingredients like alternative meats, milk, and eggs as well as produce from innovative vertical urban farms, like Brooklyn-based mushroom farm Smallhold.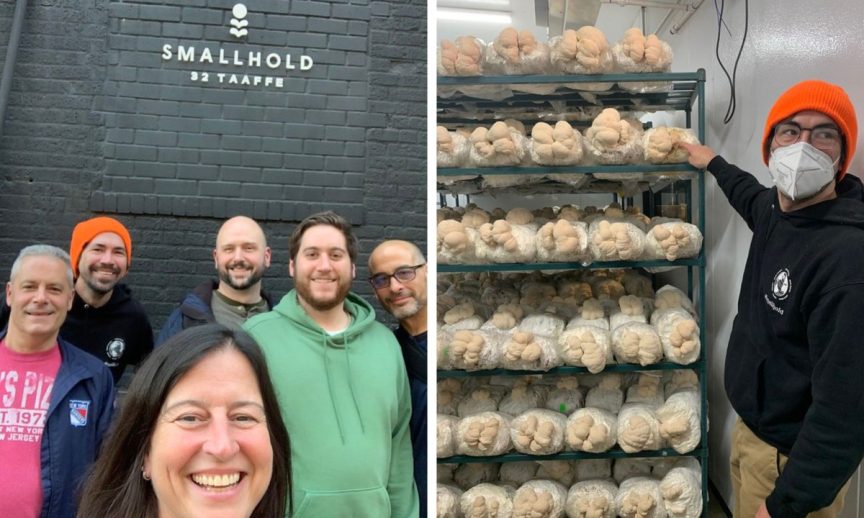 Our culinary team rebuilt our food sourcing around local farms and purveyors (<250 miles from NYC) and launched an ethical protein program for our meat & poultry (D'Artagnan, Green Circle) and seafood (Lobster Place, Ōra King).
Since partnering with Billion Oyster Project this spring, we've recirculated over 900 lbs of oyster shells into New York Harbor to help revitalize the oyster population, key to restoring the ecosystem and cleaning our local waters!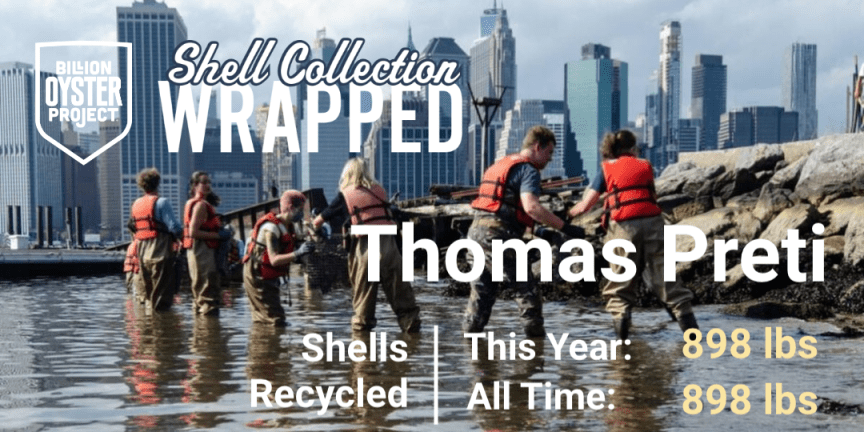 For our other organic byproducts, we revamped our commissary's composting system to eliminate food waste and divert organic material back into the soil. And after our events, RLC (Rescuing Leftover Cuisine) is on call to redistribute any excess food to people experiencing food insecurity.
In June, we announced our Plastic Pledge to become New York City's first Certified Plastic Neutral Caterer! After months of slashing plastics from our inventory and measuring our plastic footprint, we officially teamed up with CleanHub to offset our remaining plastic usage by sponsoring the cleanup of plastic pollution before it reaches our oceans.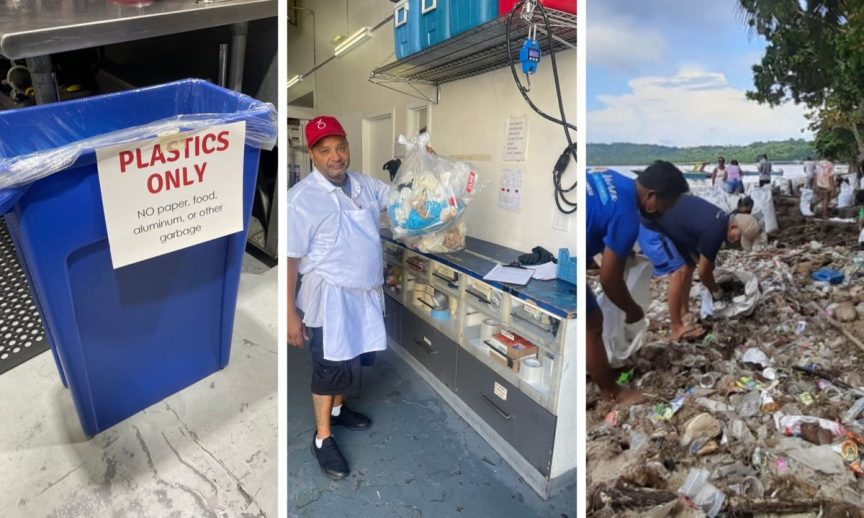 This fall, we proudly became Founding Members of MUSE (Members United for Sustainable Events), joining with passionate, like-minded event professionals to help build a sustainable future for the events industry through education, inspiration, and community building.
Our Green Team kicked off the year with the mantra, "the journey of 1,000 miles begins with one step." Looking back now, it's safe to say we got our steps in!
While there is still a long road ahead, we're incredibly proud of the progress we've made simply by putting one foot in front of the last. With the lessons learned along the way, Thomas Preti Events to Savor is eager to continue this journey into 2023 and beyond. So, stay tuned–the party's just getting started!