Preti, Set, Go! Unboxing with Kaitlin Donaldson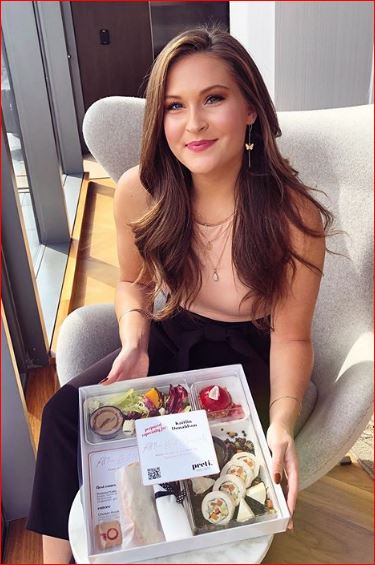 Over the past few years, we have had the pleasure of collaborating with one New York City's most sought after, up-and-coming Event Planners. The rising generation of female "event-centric" entrepreneurs brings a fresh perspective to NYC's celebration scene, and we could not be more excited to have Event Planner, Lifestyle Blogger, and Founder of All the Best Moments, Kaitlin Donaldson, as Thomas Preti Events to Savor's partner!
In 2020, Kaitlin's passion for the editorial world fueled the launch of her own blog, All the Best Moments. She writes on the subjects of Event Planning & Lifestyle; providing guides, insight, and hacks to help others plan their own special and memorable occasions, encouraging them to celebrate All the Best Moments that life has to offer.
Kaitlin notes, "As a professional event planner, my job is to bring my client's vision to life… To create moments of surprise and delight, moments of high energy, and moments that inspire others. I hope to inspire you to cultivate your own moments that stand out from the rest, as you bring your vision to life."
As part of our highly anticipated Preti, Set, Go! launch this year, we shared three-course Set Meal kits with a select group of our closest event partners and Kaitlin filmed our very first #unboxing Instagram reel. We are so excited to share it with our clients here! Kaitlin also interviewed our Director of Sales & Marketing, Carl Dean Hedin, answering all the best questions surrounding our new line of branded meal kits!
Check out the Reel below, get to know Kaitlin Donaldson, and let's plan a fabulous event together!