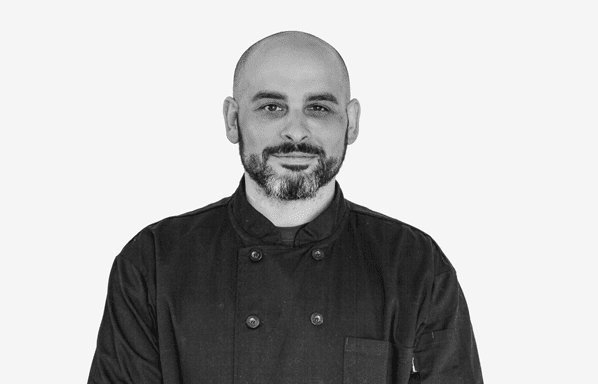 Peter Bonizio

Culinary & Concept Development
Ever tried. Ever failed. No matter. Try Again. Fail again. Fail better.
– Samuel Beckett
BEST KNOWN FOR
Bad co-worker impressions and sudden outburst of displeasure
MOST PROUD OF
I'm too modest to be proud, but I have a lot of pride for those around me I admire.
JOINED PRETI
2007
PREVIOUS EXPERIENCE
An American Place, Oceana, Coco Pazzo, Mary Elaines @ The Phoenician Taught at Scottsdale Culinary Institute
PERSONAL
I live in Manhattan with my girlfriend and 3 cats (ages 10 and the twins are 8)
FAVORITE PASTIME
Neighborhood walks-in nice weather. I will pick a different neighborhood in the 5 boroughs to explore, check out the food, the shops, the architecture and the art. It's like being a tourist in my city and I love it.
HEROES
My Mother, no matter how dark certain parts of her life became, she had the amazing ability to focus on the light. And anyone on the subway going to work @ 5am.
UNFULFILLED AMBITION
To have the Beard Foundation recognize caterers and catering chefs for their contributions to the culinary world with catering award categories