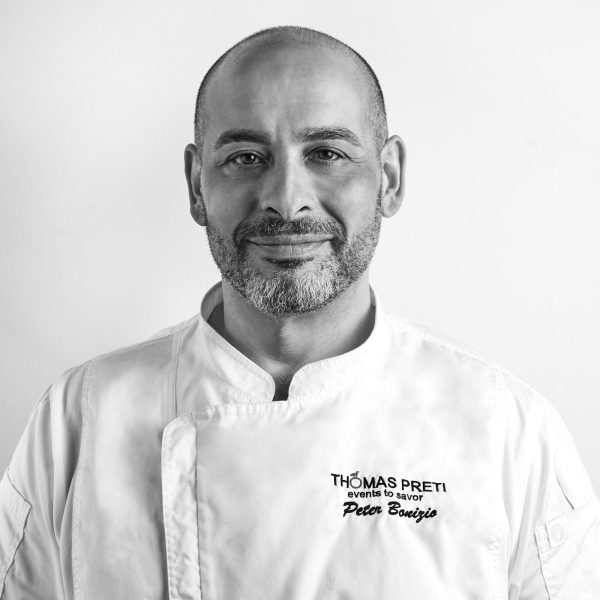 Peter Bonizio

Culinary & Concept Development
Ever tried. Ever failed. No matter. Try Again. Fail again. Fail better.
– Samuel Beckett
BEST KNOWN FOR
Being everyone's favorite uncle
MOST PROUD OF
My TPC Squad and the work we did during covid shutdown
JOINED PRETI
August 2007
PREVIOUS EXPERIENCE
An American Place, Oceana, Coco Pazzo, Mary Elaines @ The Phoenician. Chef/Instructor at 'Le Cordon Bleu'
PERSONAL
I live in Manhattan with my cats (Marty and Fern), and the world's most brilliant woman, who happens to be the love of my life.
FAVORITE PASTIME
Yoga and travelling to new places
HEROES
My Mother. No matter how dark certain parts of her life became, she had the amazing ability to focus on the light.
UNFULFILLED AMBITION
To learn something new, everyday.