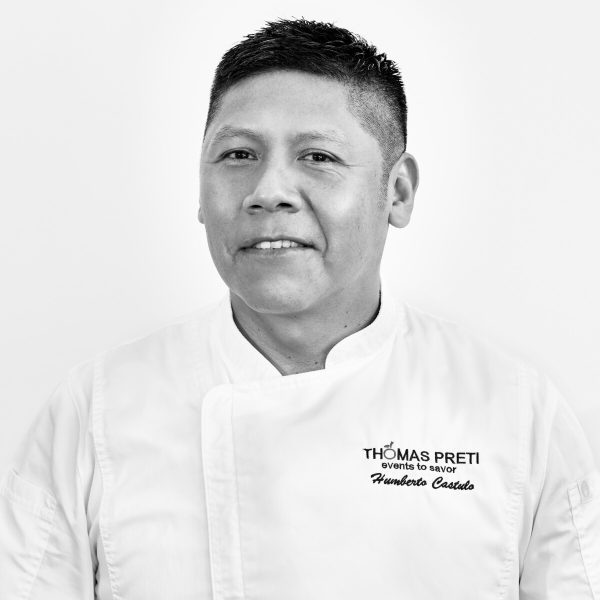 Humberto Castulo

Executive Sous Chef
BEST KNOWN FOR
My positive attitude and helpfulness
MOST PROUD OF
My kids, wife, and parents.
JOINED
May 2013
PREVIOUS EXPERIENCE
Grange Hall, 1991, Dishwasher
Vong Restaurant, 1993, Dishwasher
Canteen Restaurant, 1996, Pastry Assistant with Chef Dawn Lisa Grubbs
66 Restaurant, 1998, Pastry Assistant with Chef Pichet Ong
Robbins Wolfe Eventures, 2002, Kitchen Assistant
Thomas Preti Caterers, 2013, Started as Kitchen Assistant
PERSONAL
I love what I do and spending time with my family.
FAVORITE PAST TIME
Running, Biking, Boxing, Going to the movies and diners with my family, Listening to Music
HEROES
My kids and parents.