This month, our beloved Event Director Jessica Alton celebrated a major career milestone: her 18th anniversary with our company! Here is a reflection she wrote looking back on the fabulous career she's built. Congratulations, Jess!
Earlier this month marked my 18th anniversary at Thomas Preti Caterers. I can't forget my first day of work, as it was an annual recognition dinner we catered for PepsiCo at the company's Purchase campus. I remember driving up to the maze of parking lots, navigating to the large sail tents. I was introduced to so many people all at once (clients, waiters, chefs, bartenders, colleagues…) and was a deer in headlights, amazed at all the activity, the complex set up, the kitchen tent, the multiple lines of waiters running to designated sections of tent, handling dozens of dietary restrictions and menu selections. My memory of the details are fuzzy (I have a horrible memory in general), but I clearly remember how I felt. Excitement, mixed with anxiety about the weather and the timeline for service. Overwhelmed by so many faces, and determined to learn as much as I could as quickly as I could.
I had left my previous life as an internet entrepreneur/pioneer in the hopes of being a part of something more "concrete." Of building something tangible that would bring people together in meaningful ways…I always loved entertaining and creating experiences -from book club dinners, to networking groups, to salon conversations for my alma mater, to fundraising meet-and-greets. So transitioning to the events business was my big career "pivot" 18 years ago.
And now, here I sit, reflecting more than I typically do as I am used to running from event to event. Never have I had so much time to pause and think. Not in 18 years…It is not lost on me the significance of 18 in the Jewish religion as it represents "Chai" and Life. How applicable to me in this moment of time. The world of events we designed, created, and built, and the lives we will continue to celebrate, are forever changed. We wait (…patiently?) and wonder when we will be able to get back to the business of celebrations.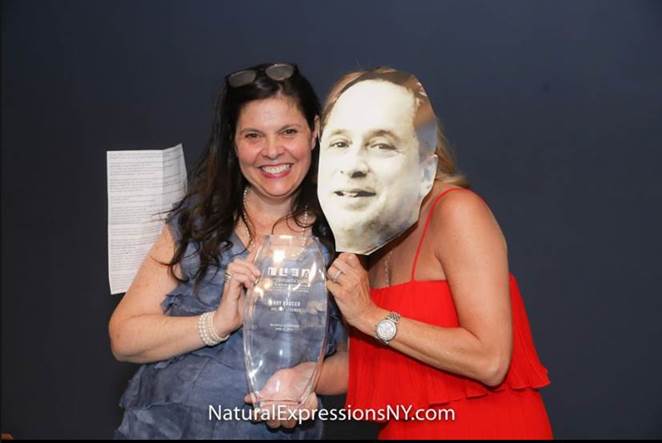 I am thankful for these 18 years of growing and learning. For my many mentors and for Thomas Preti Caterers for the constant support. For the hundreds of talented friends and creative partners who teach and inspire me every day, I am forever grateful. I look forward to what tomorrow will bring…to the beauty and meaning we will create together.
L'Chaim!