For the past 10 years, biannually, Tom is fortunate enough to join a group of incredibly talented caterers who immerse themselves in the local cuisines of a chosen region. It's an exciting time for the members, who come from all over North America, to get to spend this time together. It's a privilege for Tom, as a board member for the education foundation of the ICA, to help select and assist in the planning of these magnificent journeys. Each journey provides so much inspiration and knowledge that gets incorporated right into our TPC menus. Tom wanted to share this journey with you, as they visited the Venetto and Emilia Romagno regions of Italy, including Sant'Erasmo, known for violet colored artichokes and asparagus, Burano, Morano, Torcello, and in Verona, the home of Juliet, Mantua, Bologna and Parma. Tom tells us his story, like only he can!
It's a busy Thursday afternoon at the Thomas Preti kitchen; the chefs are gearing up for the first busy weekend of the autumn season, our event directors are zipping from walkthroughs to tastings, and the operations crew are in full event pack out mode. The past few days have been aimed at tying loose ends for upcoming events, as Tom anticipates what's to come. As he is wrapping up one of the last conference calls of the day before he jets off for a 10-day Culinary Learning Journey with the International Caterers Association, he gets a call from an old friend from Mississippi who wants to swing by the kitchen before catching their flight to Italy, and Tom couldn't be more excited to share our TPC home with him!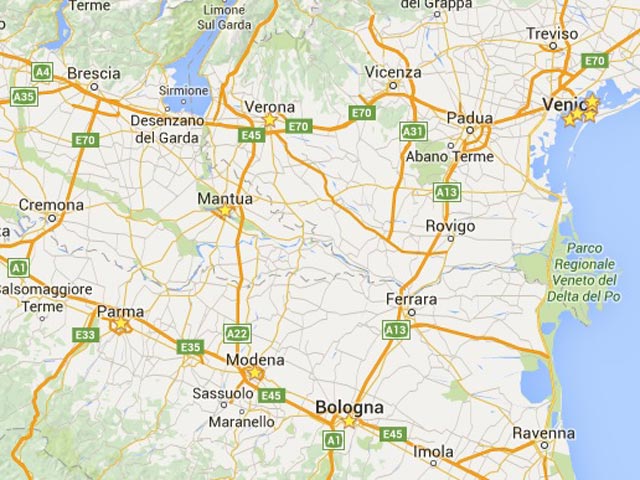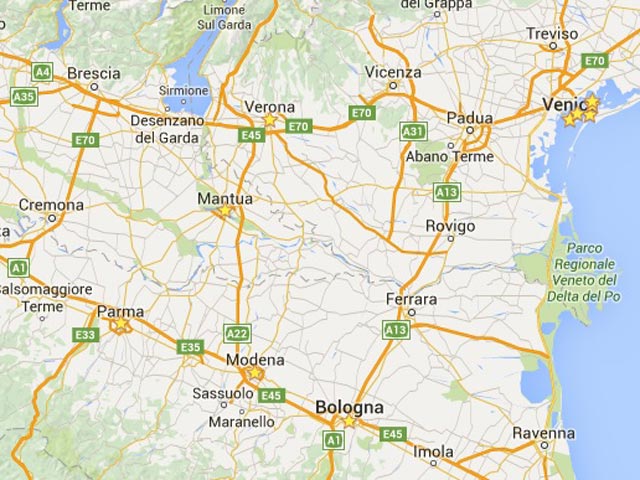 Our first stop was in Venice, which kicked off our food and wine consumption for 10 days! We started the day at Osteria Dal Riccio Peoco, a local Bacaro. Bacaros are Italy's equivalent to Spain's Tapas Bars. We enjoyed popping in and out of Bacaros for local cicchetti, which is Venetian style tapas and ombre, which are small glasses of local wine. No two places were alike, and the varieties and combinations were endless and delicious.
Sampling Menu
Smoked Salmon on baguette with rocket butter
Shrimp with Cippolini butter baguette
Sardines, onions, raisins, on white polenta
Mozzarella en Carozza with and without prosciutto
Polpetta
Lomi
Baccala spread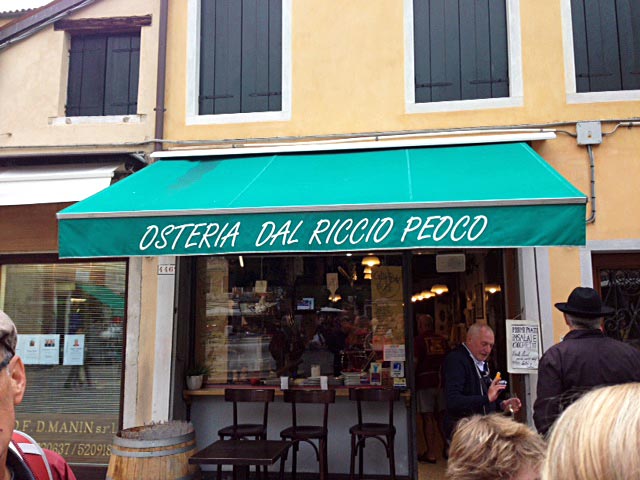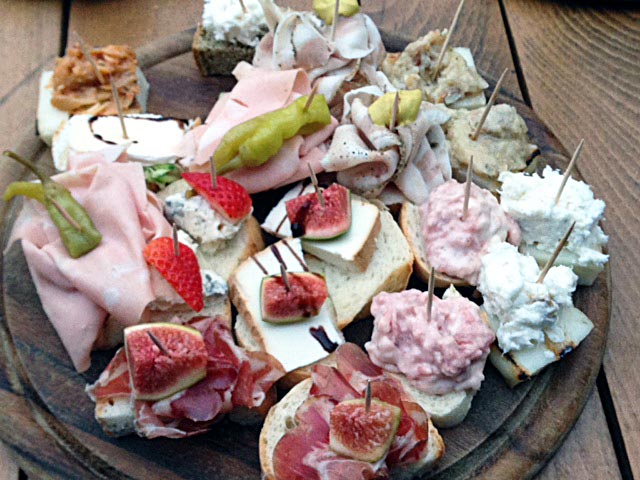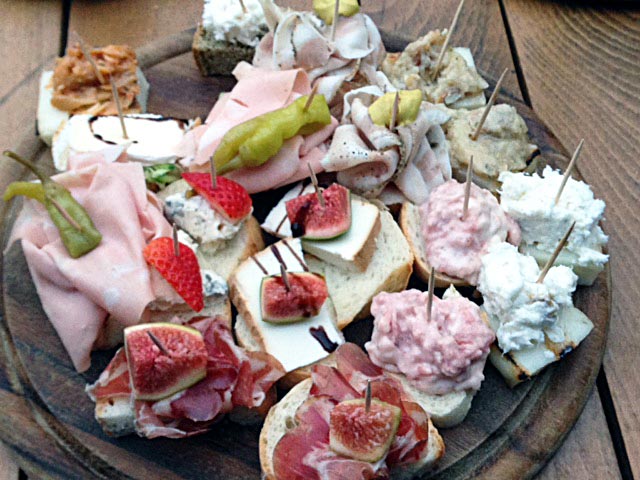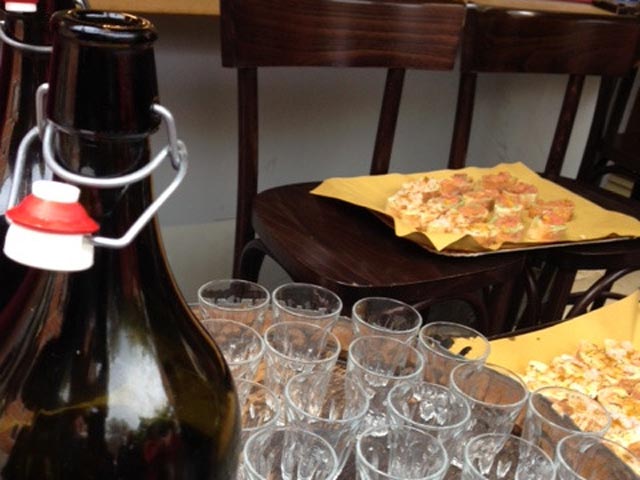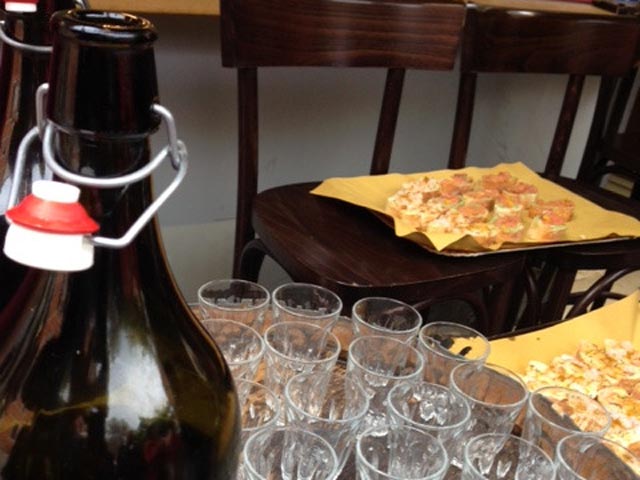 After two more days and eating our way through Venice, it was off to the mainland with a quick bus trip to the most romantic city, Verona, the home of Juliet. In Verona we visited two of the most remarkable wineries in Valpolicella and Amarone country. The first winery was La Foresteria, the ancestral home of Dante Alighieri, still owned and operated by his descendant Serego Alighieri. The second winery was Villa delle Torre, owned by Allegrini, one of Italy's benchmark producers of Amarone wines.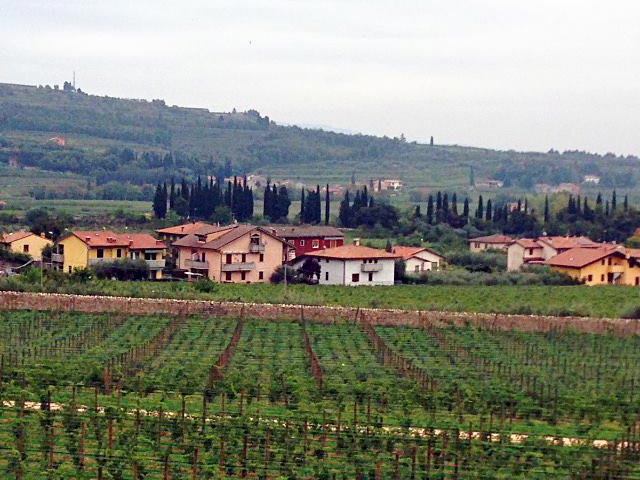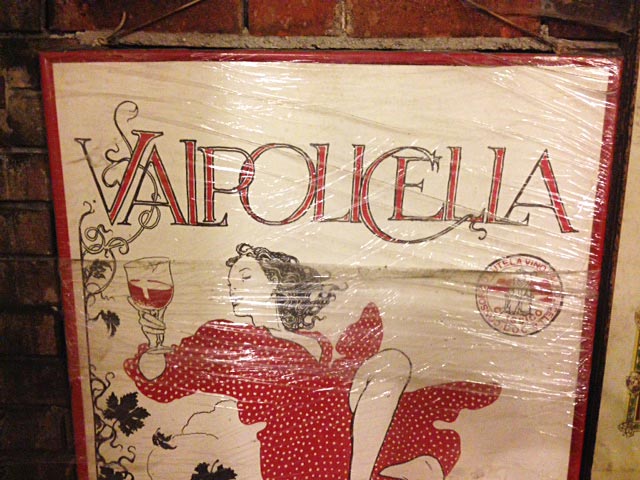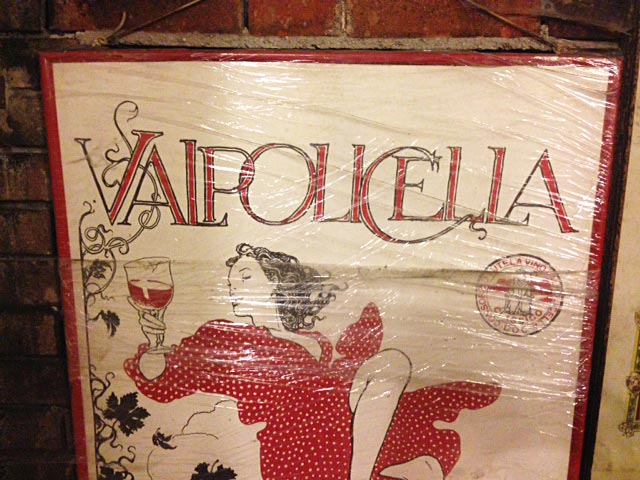 After the winery tours, we spent the afternoon with Chef Alberto Masotti making pasta. We made all different shape pasta like Spaghetti ala Chitarra, which is pushed through guitar strings to get a very thin string of pasta, served with Bolognese sauce. And Garganelli, which is a handmade version of Penne, but with ridges, and rolled into a tubular shape, and this was served with a cherry tomato, shallot and garlic sauce.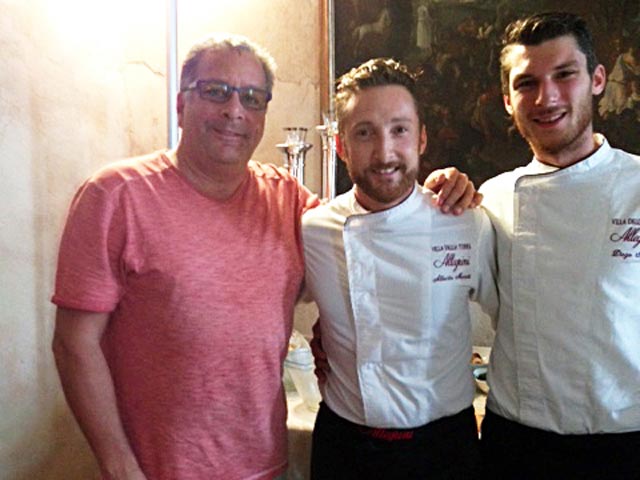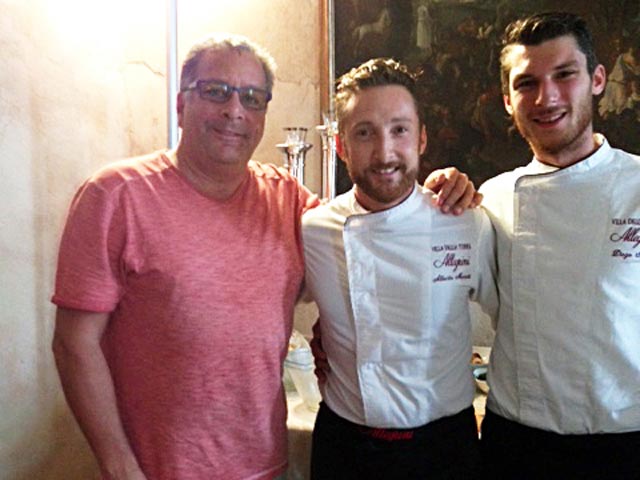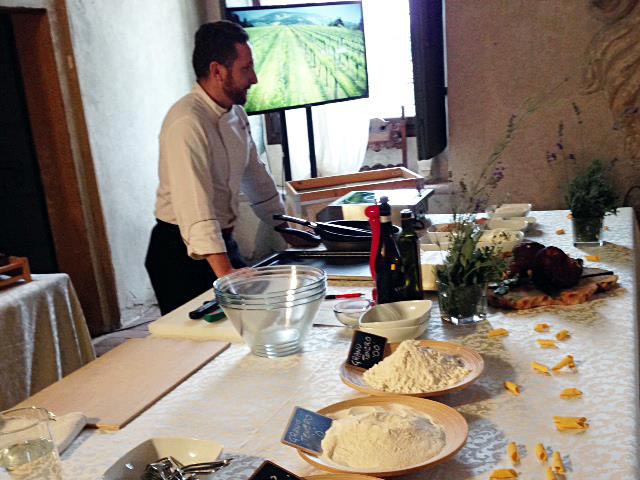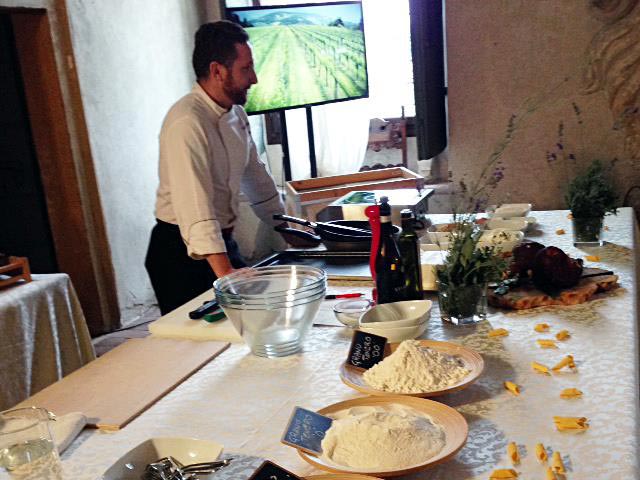 With a few more days of eating in the most exquisite and notable restaurants in region, and a lot of wine, we finally came to the last day of the trip, which for me was the most memorable. It began with a beautiful ride through the mountains into Parma to the Caseificio San Lucio, a dairy farm, specializing in Parmigiano Reggiano. Seeing the process of making wheels of Parmigiano Reggiano from scratch gives me such an appreciation for the product.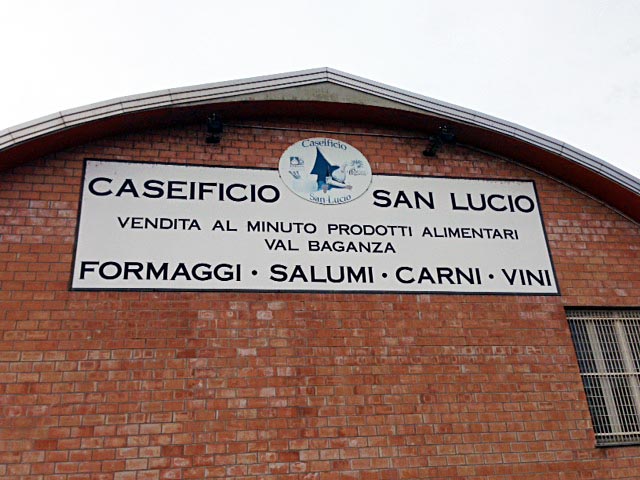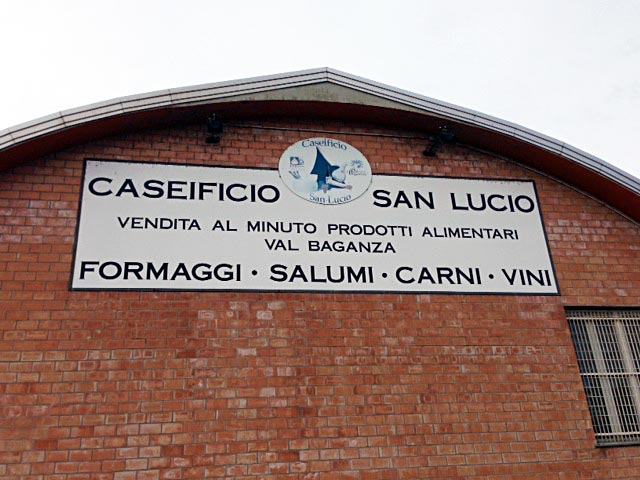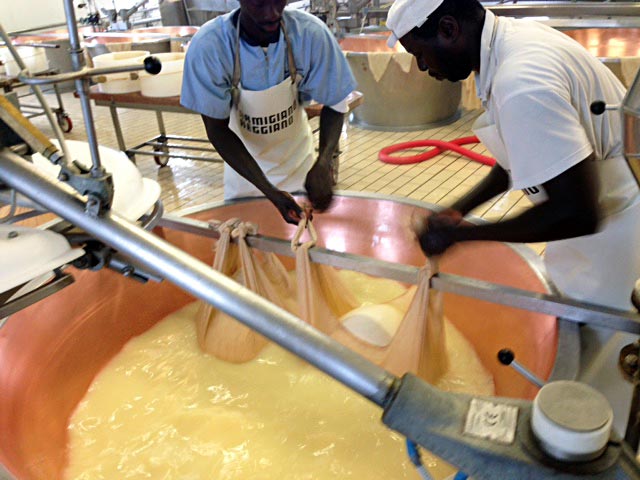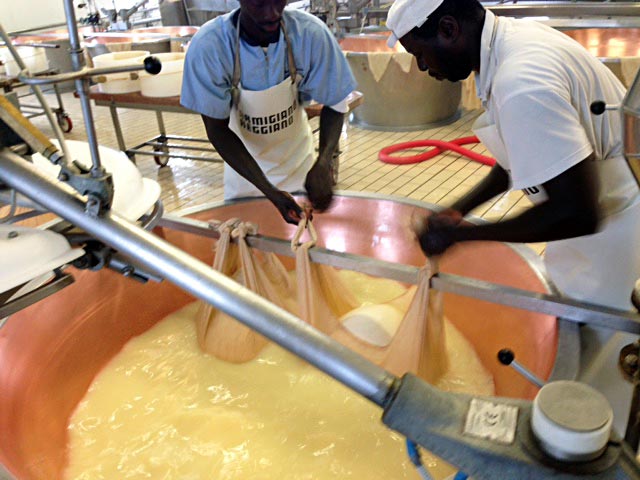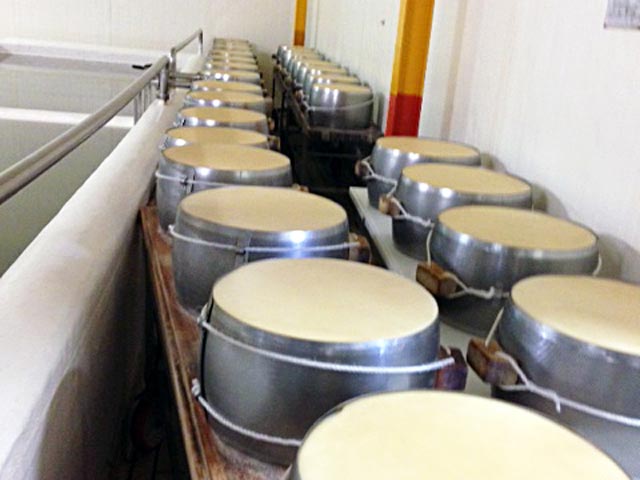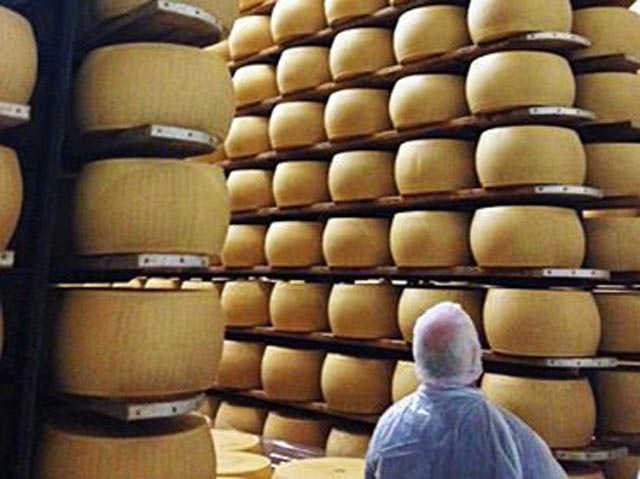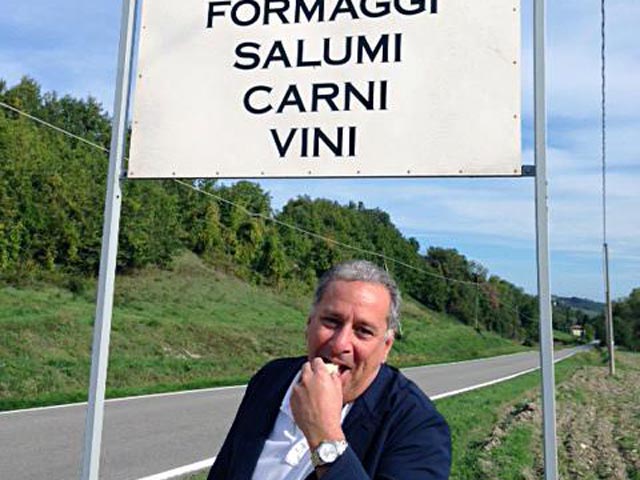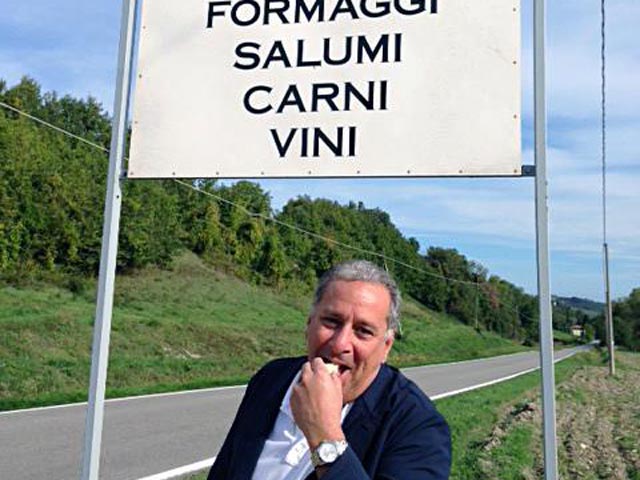 What goes better with parmigiano than prosciutto? We began at the black pig farm and walked our way through the entire process of curing prosciutto. It was unforgettable to see the artistry put into some of the most delicious and beautiful artisanal products made.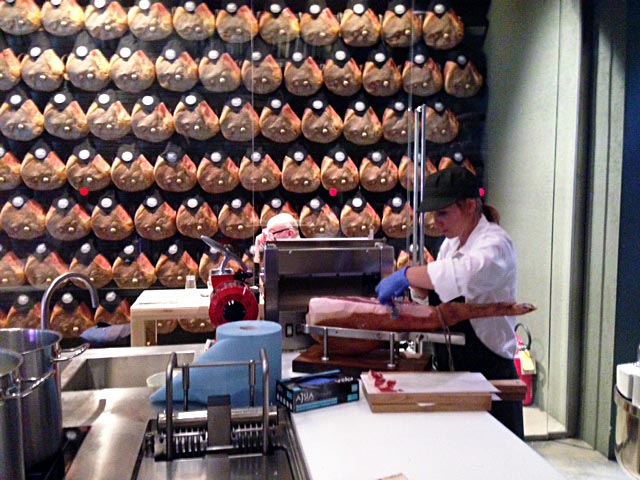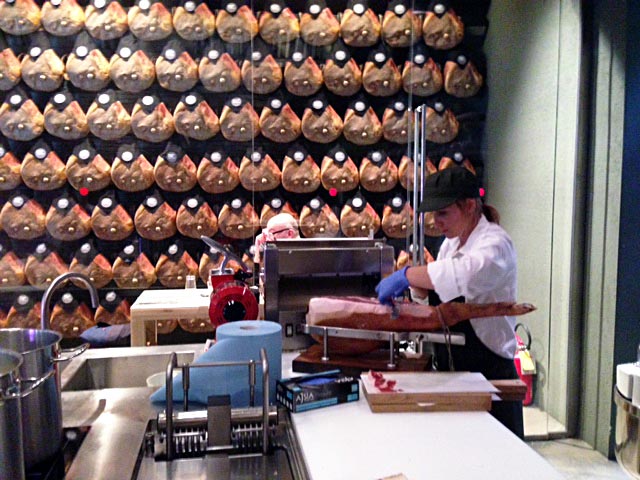 Below are some more photos from our trip! We had such a fantastic time and are already planning our April 2016 journey in the Carolinas! Stay tuned!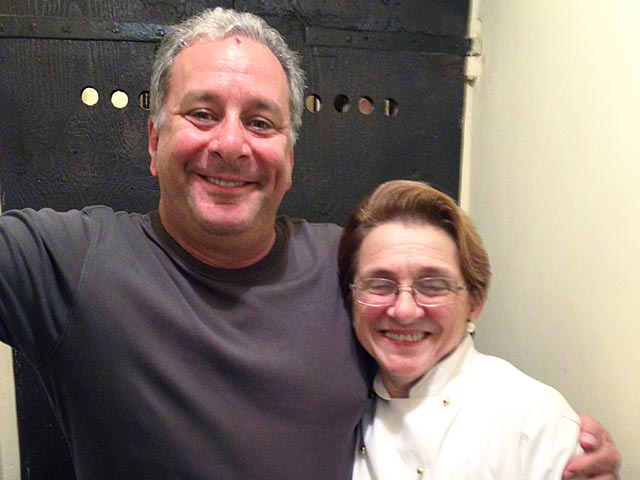 Photo of Tom with the Chef & Owner of Giuseppe Giuta.